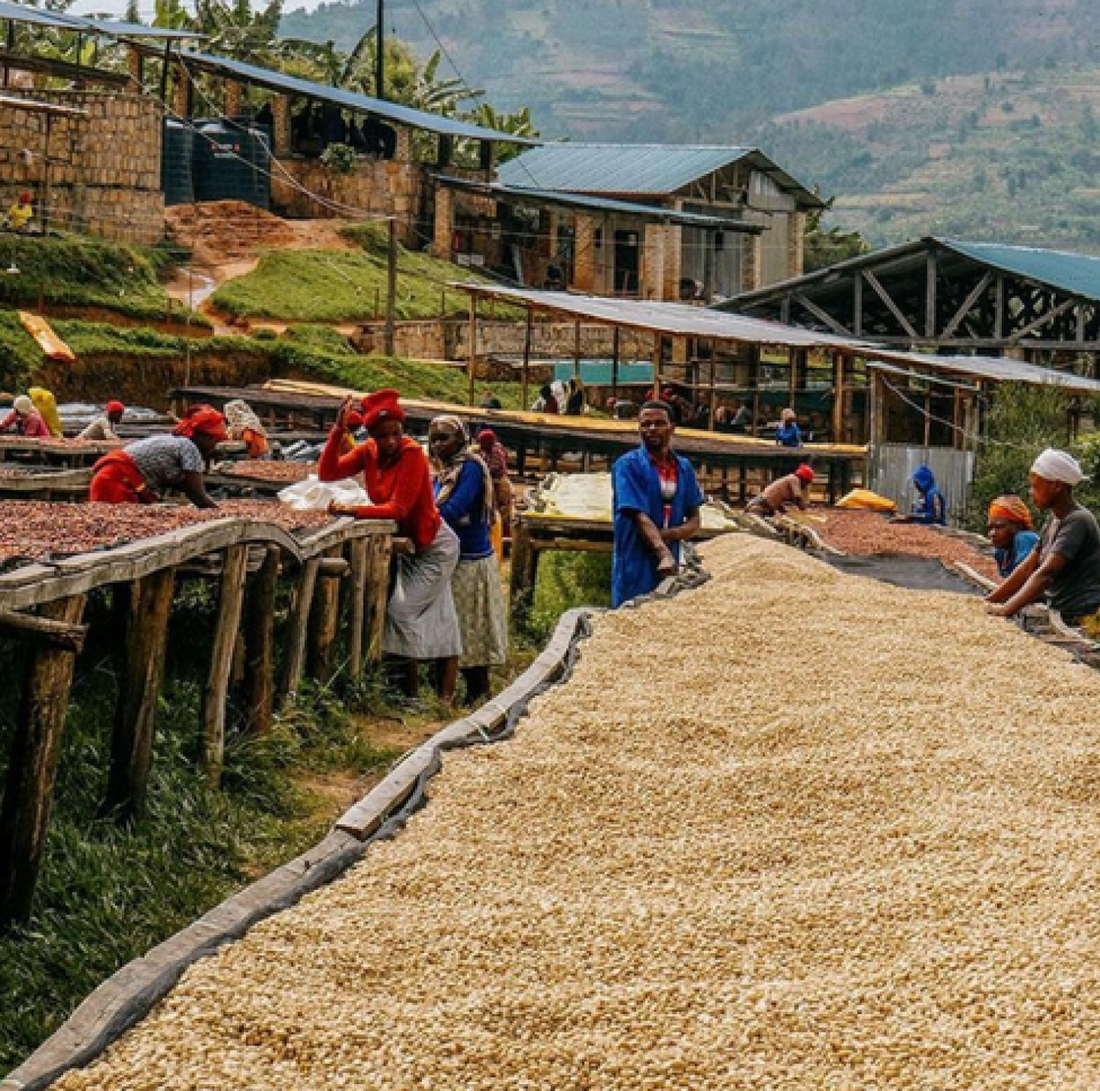 raspberry, pomegranate, vanilla, red grape 

Origin: Rwanda
Producer: Rwanda Trading Company
Town: Simbi
Altitude: 1400-1900 meters above sea level
Varietal: Bourbon & Typica
Process: Fully Washed
---
Not far from sister stations Bwenda and Gitega Hills is the Horizon Washing Station, found in the neighboring Kigoma sector. The site is just 20km from Huye Mountain and nearby to the small town of Simbi. Horizon must be one of the most beautiful sites in the Southern Province. The tiny 3-hectare area sits long in the valley with steep slopes surrounding it. Pineapples grow on the verges and avocado trees line the walk down to the site. It sits at 1680 meters but the farms surrounding the station are much higher up, closer to 2000 meters. 1200 farmers contribute cherry to the station from farms within 2km from the site.
Rwanda Trading Company was established in 2009 as a vehicle for positive social impact. The group has consistently committed to securing economic freedom and security for smallholder farmers by building resilient, transparent supply chains. RTC owns and operates sixteen wet milling stations and works directly with farmers throughout Rwanda – buying, milling, processing, and marketing their coffees – while investing in producing communities through agribusiness training programs.
Since 2013, these programs, which focus on cultivation innovation and reducing costs of production, have resulted in an 86 percent increase in farm revenue for RTC's producer partners. It's a highly collaborative effort, which fuels sustainable economic stability from the ground up.